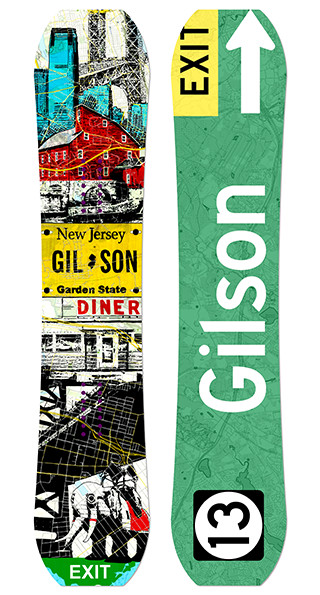 The Parkway
Limited Edition Freestyle Rocker Snowboard
$535
THE PARKWAY
For those who are proud to rep the Garden State
Using Gilson's best-selling Freestyle Park snowboard, we've teamed up with award-winning New Jersey Artist Dan Landau to create a board for everyone that is proud to Rep the Garden State. Designed using Dan's unique style, real NJ maps create the foundation on which he beautifully layers on renditions of some of his favorite landmarks.
The Gilson Parkway will let you turn the whole mountain into your playground, and absolutely dominate the park. With a flat to rocker profile and our playful Central Flex, this board is made for FUN! Whether tearing up the park and cruising groomers at Mountain Creek, or ripping the slopes in Colorado - the Parkway will be your go-to board for years.
Blunted 3cm in the nose and tail, The Parkway allows for maximum agility in the air, while maintaining the effective edge of a board that's 6cm longer.
Handcrafted in Pennsylvania by one of the fastest growing ski and snowboard companies in the country, and delivered direct to your doorstep. Order yours today!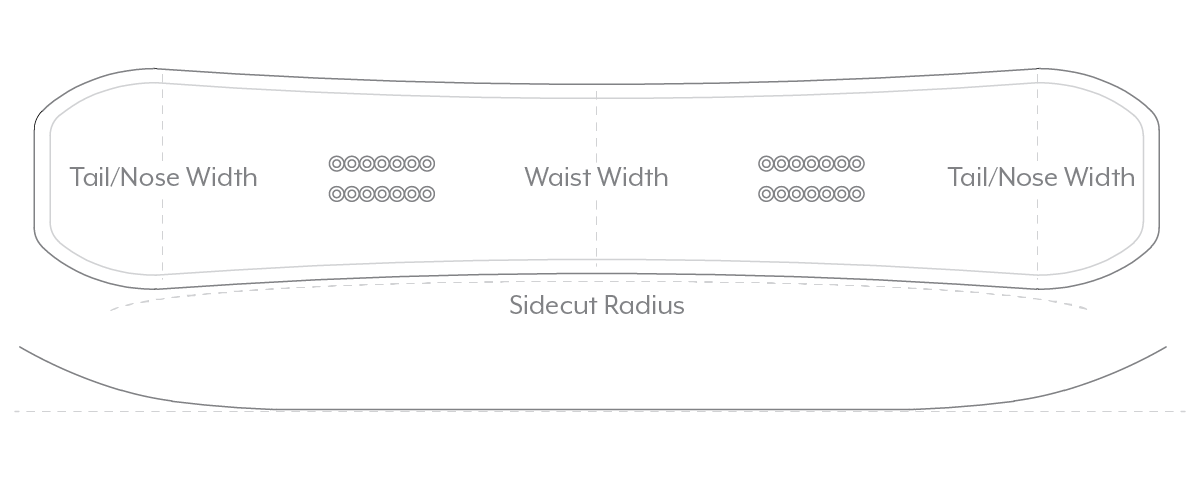 LENGTH NOSE & TAIL WIDTH WAIST WIDTH SIDECUT RADIUS
Mens 144 286mm 246mm 7.85m
Mens 149 293mm 251mm 8.16m
Mens 154 300mm 253mm 7.93m
Mens 154W 316mm 271mm 8.30m
Womens 139 261mm 223mm 7.35m
Womens 144 267mm 227mm 7.85m
TYPE
MENS & WOMENS GRAPHICS
Sublimated CORE
Poplar Hardwood
SHAPE
Freestyle BASE
Soft Edge & Butter Pad BASE MATERIAL
4001 Sintered Ptex
FLEX

PROFILE
Flat-to-Rocker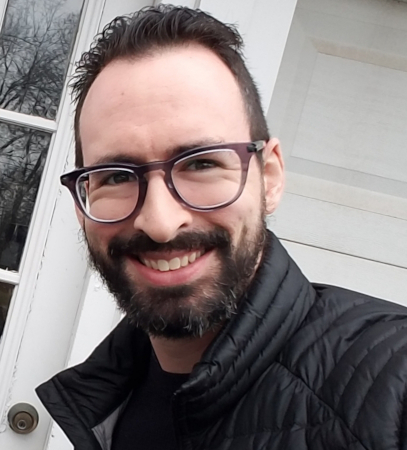 ARTIST BIO: Dan Landau
Dan Landau is an artist based in Central Jersey. A resident of the Garden State for more than 20 years, Dan was pumped to create this homage to Jersey, highlighting landmarks from across the state.
Dan's art combines drawing, paper cutting and cartography. He creates detailed artworks by drawing on paper roadmaps. Why maps? Because maps a perfect metaphor for connection and exploration. Roads take us places and connect us to others. Art is also about exploration and venturing to different places in your mind and the consequent development of new ideas that travel — both literal and metaphorical — brings.
Dan regularly exhibits his work throughout New Jersey and the surrounding area and his work is held in private collections around the world. He is available for commissioned work and sells both originals and fine art prints.
OTHER SNOWBOARDS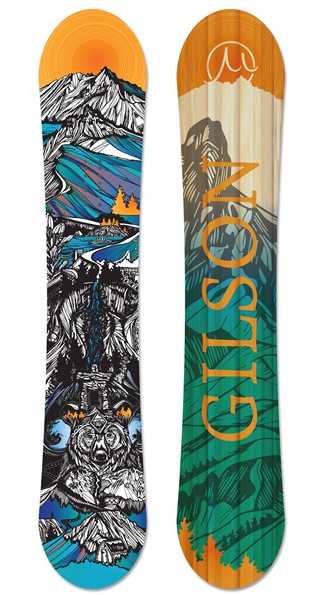 $540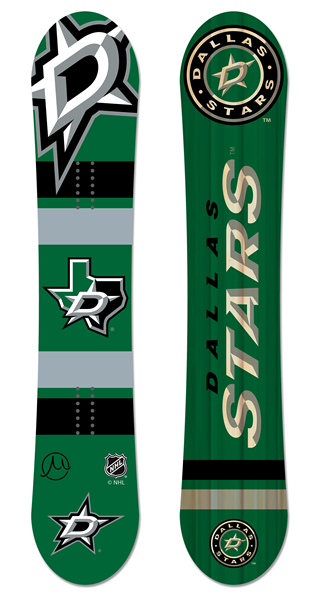 $550