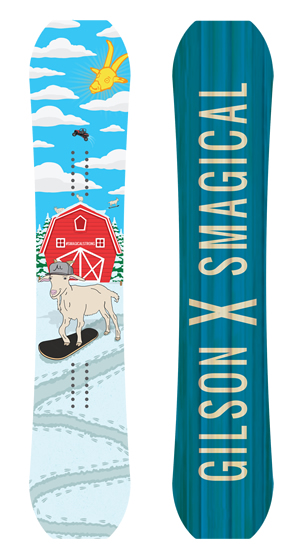 Smagical
Limited Edition Freestyle Rocker Snowboard
$525
SMAGICAL
Smagical X Gilson
We're absolutely thrilled to put together this Special Limited Edition Snowboard with all around action sports badass, Phil Smage. Phil worked with Gilson Artist, AJ Kiec, to make his design ideas come to life.
Phil has been an inspiration to so many people, as he's offered us the opportunity to follow along with his magical Road 2 Recovery this past year, after a crash during an attempt at a world-record-setting UTV jump resulted in his diagnosis as an incomplete quadriplegic.
All the proceeds from this board go directly to helping Phil offset the costs associated with his treatment and recovery, so pick up a dope new board and feel good knowing that you're helping such an awesome person.
Designed with the shape of our most popular Duel board, go bigger and have way more fun with the Soft Edge, Butter Pad and Central Flex design features. This board will help you dominate in the park and turns the entire mountain into your playground. Lap the park or hit natural features from Summit to Base. This board is designed to play everywhere.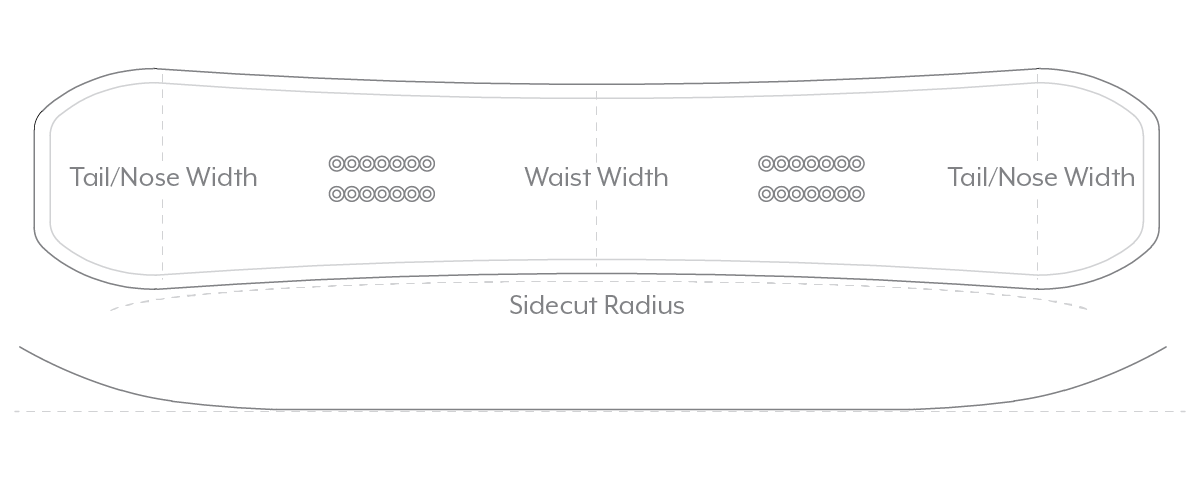 LENGTH NOSE & TAIL WIDTH WAIST WIDTH SIDECUT RADIUS
Mens 144 286mm 246mm 7.85m
Mens 149 293mm 251mm 8.16m
Mens 154 300mm 253mm 7.93m
Mens 154W 316mm 271mm 8.30m
Womens 139 261mm 223mm 7.35m
Womens 144 267mm 227mm 7.85m
TYPE
MENS & WOMENS GRAPHICS
Sublimated CORE
Poplar Hardwood
SHAPE
Freestyle BASE
Soft Edge & Butter Pad BASE MATERIAL
4001 Sintered Ptex
FLEX

PROFILE
Flat-to-Rocker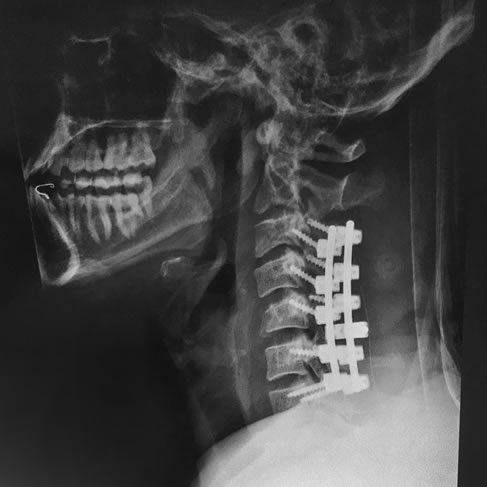 BIO: Phil Smage
Phil Smage is a professional action sports athlete with such accolades as Guinness World Records and X Games victories.
On Friday May 25th, Nitro Circus athlete Phil "Smagical" Smage was injured during a world-record UTV distance jump at the Brimstone White Knuckle Event in Huntsville, Tennessee. Thanks to the fast acting response from the Brimestone Recreations Medical Team and the Nitro Circus crew, Phil was safely aboard a life flight helicopter and on his way to University of Tennessee Knoxville Medical Center for further evaluation and treatment.
Phil sustained multiple broken ribs, broken wrist, collarbone and fracture vertebrae from C3-C7. That evening Phil underwent spinal surgery to fuse his C3 to C7 vertebrae. His surgeons decided that fusion is the best course of action for his injuries and will give the best possible outcome.
Phil has given us all a window into his Recovery, and you can follow along on Insta @Smagical. He has been an absolute inspiration, showing us all the powers of hard work and positivity.
OTHER SNOWBOARDS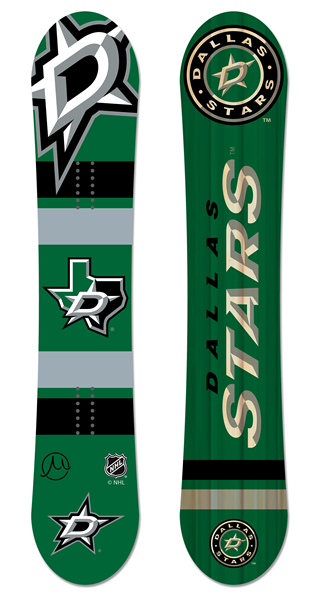 $550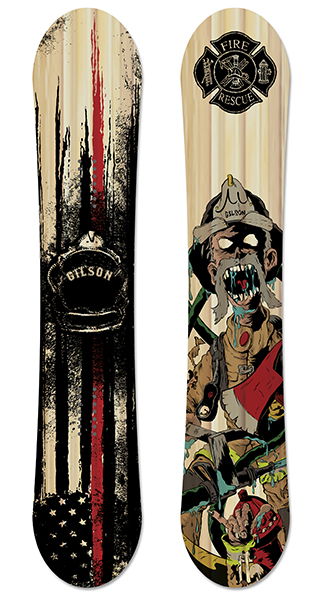 $575
$540