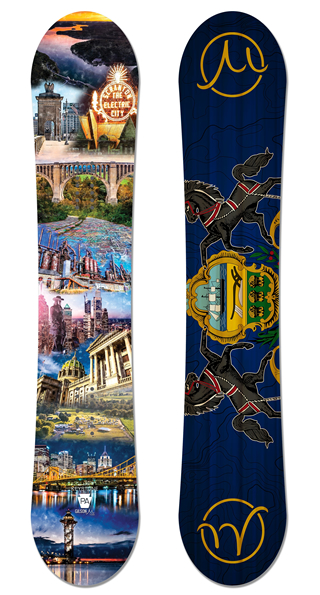 Landmark
Limited Edition All Mountain Snowboard
$495
LANDMARK
Limited Release - 1 Week Only
This Special Limited Edition board was designed for those of us that are proud to call PA home. All of our boards are 100% made in Pennsylvania from locally and sustainably sourced PA Poplar.
This board is built with our All Mountain model, an extremely versatile build delivering a stable and responsive ride in the widest variety of conditions.
Each board is handcrafted here in Pennsylvania and delivered direct to your doorstep. Order yours today and join in on the fun.

LENGTH NOSE & TAIL WIDTH WAIST WIDTH SIDECUT RADIUS
Mens 145 280mm 241mm 7.34m
Mens 150 286mm 246mm 7.85m
Mens 155 293mm 251mm 8.16m
Mens 160 300mm 253mm 7.93m
Mens 165 302mm 256mm 8.77m
Mens 165W 316mm 271mm 8.30m
Womens 140 259mm 219mm 6.51m
Womens 145 261mm 223mm 7.35m
Womens 150 267mm 227mm 7.85m
TYPE
Limited Edition GRAPHICS
Sublimated CORE
Poplar Hardwood
SHAPE
All Mountain BASE
Soft Edge & Pow Channel BASE MATERIAL
4001 Sintered Ptex
FLEX

PROFILE
10mm Camber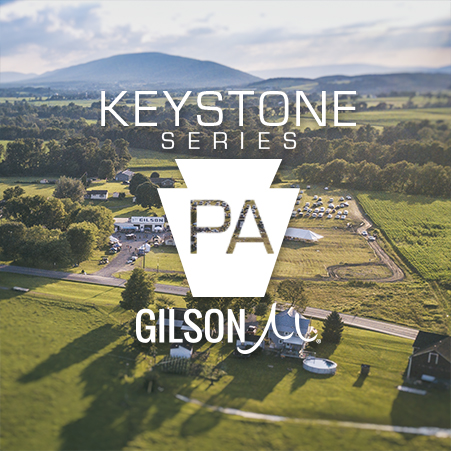 ARTIST BIO: Ryan Palmer
Ryan is the Creative Director here at Gilson, and has been with the Team since 2016.
Ryan is a born and raised Pennsylvania artist from the NEPA area with a focus in videography and digital arts. Before running the cameras at WNEP-TV news, Ryan did his time working nights maintaining the snow guns at Montage. He is 6'1 and wears size 12 shoes. He is a 32 waist, 34 inseam. He enjoys an IPA and a nice wine and cheese combo. He doesn't eat fish. He is a wizard with an Adobe product on his screen.
OTHER SNOWBOARDS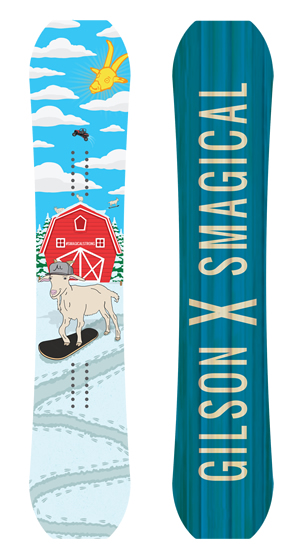 $525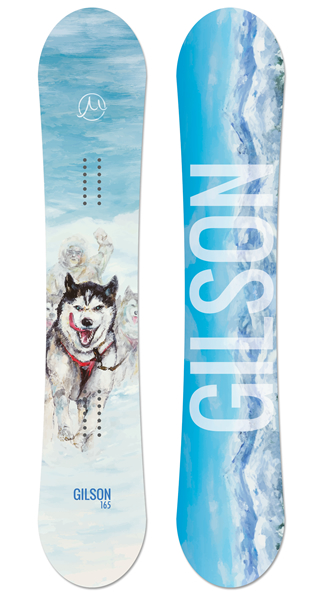 $550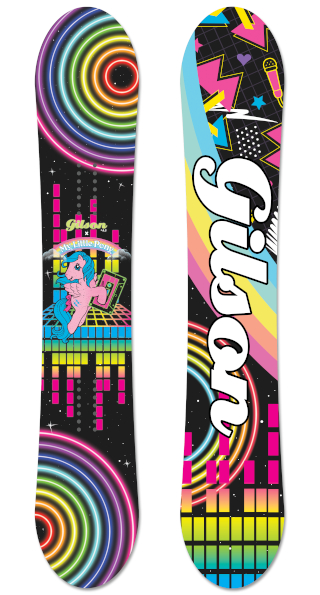 $565