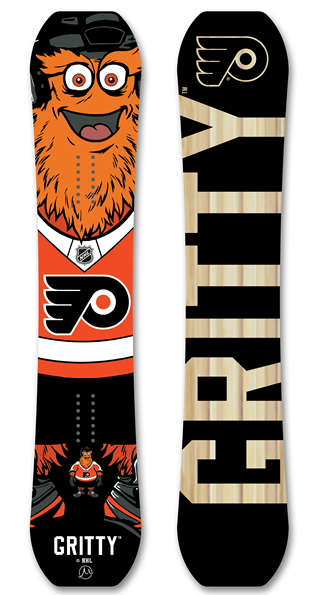 Gritty
Limited Edition Freestyle Hybrid Camber Snowboard
$550
GRITTY
Long live Gritty.
In honor of the coolest mascot in all of professional sports, we bring you this Special Limited Edition snowboard. Officially licensed with the NHL, this board is sure to turn heads on the mountain.
Built on our award-winning Freestyle Model, this board will help you absolutely dominate the park, and turn the entire mountain into your playground. This board is blunted 3cm in the nose and tail, allowing for maximum agility in the air, while maintaining the effective edge of a board that's 6cm longer. The Gilson Butter Pad and Soft Edge design technology allow for an incredibly playful feel, resulting in a super fun ride.
Every board is handcrafted here in Pennsylvania, and delivered direct to your doorstep. Order yours today and join in on the fun.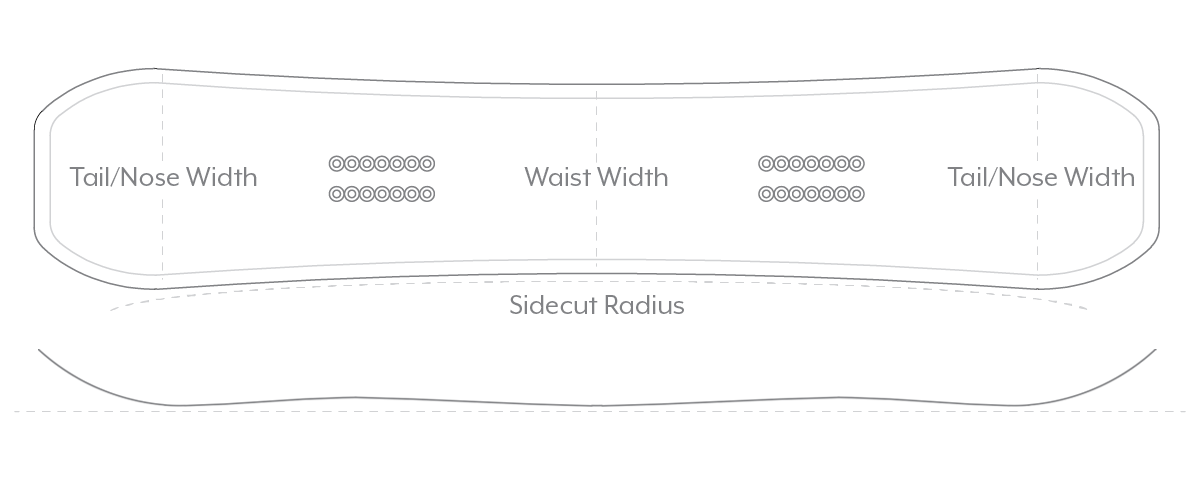 LENGTH NOSE & TAIL WIDTH WAIST WIDTH SIDECUT RADIUS
Mens 144 286mm 246mm 7.85m
Mens 149 293mm 251mm 8.16m
Mens 154 300mm 253mm 7.93m
Mens 154W 316mm 271mm 8.30m
Womens 139 261mm 223mm 7.35m
Womens 144 267mm 227mm 7.85m
TYPE
MENS & WOMENS GRAPHICS
Sublimated CORE
Poplar Hardwood
SHAPE
Freestyle Hybrid Camber BASE
Soft Edge & Butter Pad BASE MATERIAL
4001 Sintered Ptex
FLEX

PROFILE
9mm Cambered Hybrid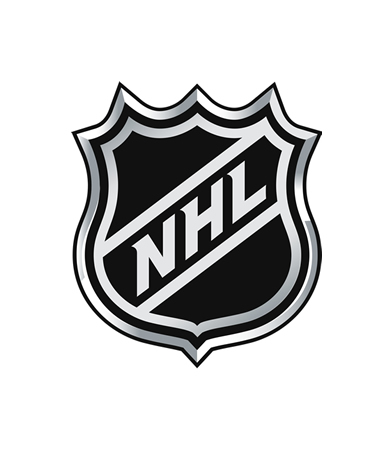 NHL
We're thrilled to be officially licensed with the NHL to bring performance snowboards and skis to passionate fans across the United States and Canada. Built 100% in the US, every ski and snowboard is handcrafted by our Team using the highest quality local raw materials. Feel free to reach out with any questions you might have, by phone at 570-798-9102 or email at infor@gilsonsnow.com
OTHER SNOWBOARDS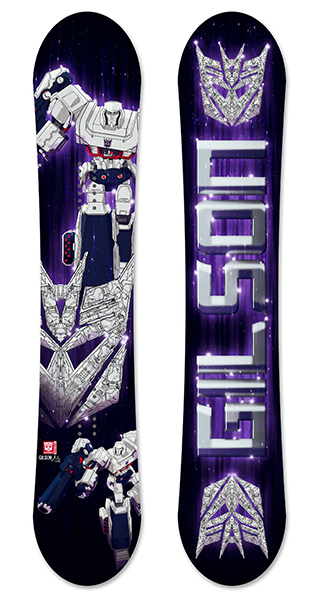 $595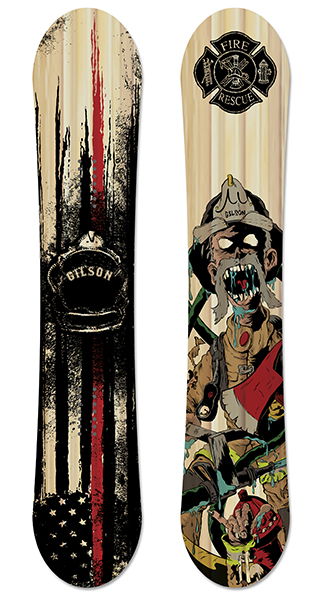 $575